Digital Music Lab Final Workshop on Analysing Big Music Data
13 March 2015, 10:00 – 16:30
Foyle Suite, Centre for Conservation
British Library
Introduction
The final workshop of the DML project (Digital Music Lab – Analysing Big Music Data) will take place at the British Library on 13 March 2015. Following short presentations and demos of project outputs and tools, the workshop will be dedicated to a hands-on guided session, in which the project's analysis and visualisation tools will be applied to relevant large-scale music collections (including the British Library's Sound Archive). Musicological insights obtained by the big data approach to these collections will be shared and discussed. The workshop will start at 10am (9am for registration and coffee) and finish at 4.30pm. Lunch and refreshments will be provided.
Registration
The workshop was open to researchers at all levels in the fields of musicology (particularly, but not exclusively, those with some interest in computational and systematic musicology), music information retrieval, performance studies, data science (with interest in music), and other related fields.
Registration is mandatory – in order to register, please visit the link below:
http://www.city.ac.uk/events/2015/march/digital-music-lab-final-workshop-on-analysing-big-music-data
Due to the nature of this event, the number of participants is strictly  limited and registration will close once this limit is reached.
Programme
| | |
| --- | --- |
| 09.30 | Registration + Coffee |
| 10.00 | Introduction [slides] |
| 10.20 | Keynote – Prof. Lorna Hughes (School of Advanced Study, University of London) [slides] |
| 10.50 | The DML Datasets [slides] |
| 11.00 | A new system for big music data analysis [slides] |
| 11.10 | Audio Analysis [slides] |
| 11.20 | Semantic web technologies for music, metadata and analysis |
| 11.30 | Chord sequence extraction [slides] |
| 11.50 | Information visualisation |
| 12.05 | Demo: chord sequence visualisation |
| 12.10 | Digital Music Lab visualisation |
| 12.20 | Demo and instructions for the hands-on session |
| 12.40 | Lunch |
| 13.30 | Hands-on Session – Group Work |
| 14.30 | The temperament police [slides] [webpage] |
| 14.40 | Pattern discovery using British Library Sounds |
| 14.50 | The deep history of human music: a proposal |
| 15:00 | Coffee Break |
| 15.30 | Panel Discussion [transcript] |
| 16.15 | Closure and Farewell [slides] |
UPDATE:
– GoogleDrive Draft Notes: http://bit.ly/18hm1T9
– Twitter hashtag: #digitalmusiclab
Venue
The Event took place at the Foyle Suite, Centre for Conservation, British Library, NW1 2AJ. Venue information and travel directions: http://www.bl.uk/aboutus/quickinfo/loc/stp/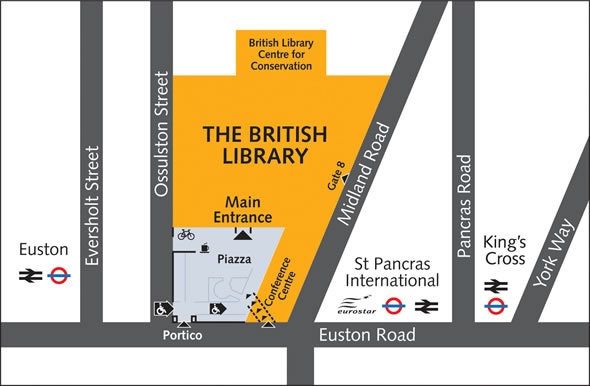 Contact
Dr Dan Tidhar, Research Fellow
Department of Music and Music Informatics Research Group
City University London
Tel: 020 7040 4154
dan.tidhar.1@city.ac.uk